About BITUCO
What we do and what we have to offer?
BITUCO group offer wide range of products including Anionic & Cationic Bitumen Emulsion, Cutback, special Primer and mortar, Cleaner of sedimentation and chemical additives for building industry. BITUCO has several Factory in Oman, Iran and Georgia with a history more than 10 years with a conduct business in 40 countries on every continent throughout the world.
The first factory established in 2004 as ESD who has well equipped manufacturing facility with developed laboratory located in SEZ in Iran. 
REQUEST A QUOTE
THINKING THE WAY FORWARDED
OUR COMPANY UPDATES
ALL ABOUT MOWASALAT UPDATES
Bitumen Emulsions have being developed and exponentially increased sinned they were created in 1900. Estimated presently at 20% of the global bitumen use, bitumen emulsions are basically an O/W – Oil on Water solution – A dispersion of bitumen particles on water, stabilized with the addiction of surfactants – Surface active agents – or most […]
OUR BRANCHES
MAKE THE WORLD GO ROUND AND REVOLUTION BUSINESS
Lorem ipsum dolor sit , consectet adipisi elit, sed do, USA.

emailname@mowasalat.com

00125878965 - 00125879654

00125878123
Lorem ipsum dolor sit , consectet adipisi elit, sed do, USA.

emailname@mowasalat.com

00125878965 - 00125879654

00125878123
Lorem ipsum dolor sit , consectet adipisi elit, sed do, USA.

emailname@mowasalat.com

00125878965 - 00125879654

00125878123
Lorem ipsum dolor sit , consectet adipisi elit, sed do, USA.

emailname@mowasalat.com

00125878965 - 00125879654

00125878123
Lorem ipsum dolor sit , consectet adipisi elit, sed do, USA.

emailname@mowasalat.com

00125878965 - 00125879654

00125878123
Lorem ipsum dolor sit , consectet adipisi elit, sed do, USA.

emailname@mowasalat.com

00125878965 - 00125879654

00125878123
Lorem ipsum dolor sit , consectet adipisi elit, sed do, USA.

emailname@mowasalat.com

00125878965 - 00125879654

00125878123
Lorem ipsum dolor sit , consectet adipisi elit, sed do, USA.

emailname@mowasalat.com

00125878965 - 00125879654

00125878123
Lorem ipsum dolor sit , consectet adipisi elit, sed do, USA.

emailname@mowasalat.com

00125878965 - 00125879654

00125878123
Lorem ipsum dolor sit , consectet adipisi elit, sed do, USA.

emailname@mowasalat.com

00125878965 - 00125879654

00125878123
Lorem ipsum dolor sit , consectet adipisi elit, sed do, USA.

emailname@mowasalat.com

00125878965 - 00125879654

00125878123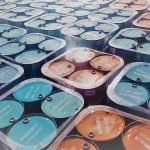 Lorem ipsum dolor sit , consectet adipisi elit, sed do, USA.

emailname@mowasalat.com

00125878965 - 00125879654

00125878123